Meet the
Age Well Team
We are Age Well – the leading experts and advocates for the aging population of Northwestern Vermont. As a nonprofit, we are governed by a Board of Directors. Age Well has 70 employees and more than 1,000 volunteers.
Board of Directors
Allan Murray Ramsay, MD (President)
Medical Director, People's Health & Wellness Clinic – Barre
I have been a family physician in Vermont for over 40 years and spent five years on the Green Mountain Care Board. These experiences have taught me the way we will improve how Vermonters age is greater investment in home based services. Being on the Board of Age Well is a way for me to be a part of that mission.
Sarah Gentry Tischler (Vice President)
Partner, Langrock, Sperry & Wool – Burlington
The pace of life continues to accelerate, and the need to preserve and enhance meaningful and positive connections among all generations, but especially for our seniors, is critical. Serving on the Board of Age Well offers a unique opportunity to help raise up the quality of life for 'those who raised us'! I am pleased to be able to apply my professional and non-profit experience in supporting this work, all at an exciting and transformative time for the organization.
Leah Zeigler (Treasurer)
Director of Finance & Human Capital Management, Champlain Investment Partners – Shelburne
I am grateful for the opportunity to serve on the Board of Directors of Age well and to give back to our aging neighbors who have bravely paved the way for my generation and future generations to come. As the proud wife of an Army Veteran who currently serves in the Vermont Army National Guard, I am honored to support Vermont's aging Veterans through Age Well's admirable mission.
Meagan Buckley (Secretary)
President and CEO, Wake Robin – Shelburne
Age Well provides a tremendous level of service for our aging Vermonters in their homes and connecting them to crucial resources, and I'm excited to be part of their continued innovative work to come.
George Beato
Controller, Champlain Oil, inc. – South Burlington
Now that I am working part time, I have some extra time to be able to give back to the community.
Patrick Brown, PhD
Executive Director, Greater Burlington Multicultural Resource Center – Burlington
I joined the board of Age Well to support the outstanding work already being done, and to bring a diverse lens from our increasingly diverse community.
John Davis
President, Davis & Hodgdon Associates – Williston
Why am I on the Age Well Board? There were two things that attracted me to the board. First of all – at least in my opinion – the board presented a lot of forward thinking with regard to the changes that are occurring as to how seniors are cared for in their later years. This ties back to my original interest in the organization, which reflects my concern for how seniors are cared for in society today. Those with the means certainly have lots of alternatives, but the lower income seniors have become almost an afterthought in society. Age Well does a wonderful job of addressing their needs.
Liz Gamache
Director of Business Development & Donor Relations – United Way of Northwest Vermont – St. Albans
I'm passionate about supporting Vermonters of all ages to lead meaningful lives. As we age, our needs and desires change and Age Well understands this. I'm honored to support the Age Well mission to support and inspire confident aging!
John Hammer
Community Supporter – Shelburne
After a full life as a career naval officer and marketing executive, I still have a lot to give and where better than with Age Well. Here I can help my fellow community members live out their lives in a fulfilled, happy, and healthy manner with dignity.
Connie Leach
Executive Director, EastView at Middlebury – Middlebury
Creatively strengthening our communities has always been at the heart of my professional and civic work…whether focused on environmental stewardship or enhancing the lives of seniors. I'm thrilled to have this opportunity to unite with so many others in supporting Age Well's team and mission.
Joan Lenes
Community Supporter – Shelburne
I believe in the mission of Age Well and value its role in the community. I want to do my part as an advocate for this group of citizens.
Dan McLean
Manager – Outsourced Operations, Health Equity – Westford
Growing up in Essex I learned what a wonderful place Vermont is to live, and coming back to Vermont as an adult I have learned that it can also be a challenging place to stay. Now that I have a career in finance and operations, I know how important it is for the numbers to support the goals and mission of an organization. I am excited to join the Age Well board to support Vermont's aging population and provide the services needed to maximize the benefits of living in our community.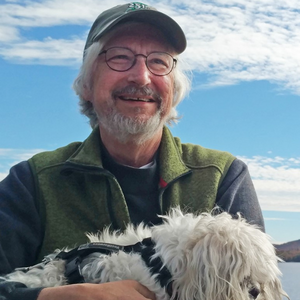 Glenn McRae
Director, Northeast Transportation Workforce Center at University of Vermont – Burlington
Building age-friendly communities is essential to a sustainable future for Vermont. I welcome the opportunity to join the learning community of the Age Well Board to contribute my personal and professional experiences to strengthen and advance the organization's mission. Advancing an asset-based approach to aging has the potential to pay dividends for Vermonters and Vermont.
Sarah Russell
Organizational Development Consultant and HR Business Partner – Burlington
I am very interested in the mission of Age Well. As well, the Age Well Board of Directors appears to be highly functioning and this is an important criteria for me when looking for a board to serve.
Lynda Ulrich, DMD
Owner, Fiddlehead Dental – St. Albans
I'm interested in how our notions of 'Aging Well' can be expanded by technology and the coming "gratitude economy" that I have seen is emerging in our culture, this through my other work with EverWideningCircles.com.
Ruth Wallman
Community Supporter – Williston
Age Well's commitment to helping citizens acquire tools for aging in place is one I share, and I am happy to contribute my skills to make this possible.
Age Well's Leadership Team
I believe Age Well's mission provides so many important services for those need. When I'm in the field- delivering Meals on Wheels or accompanying our Care and Service team on home visits, I see and feel our client's deep appreciation, which is heart- warming and so gratifying. We are making a difference in their lives and that motivates me every day!
On numerous occasions, I've been in conversations in the community about working at Age Well. I've only heard sincere praises and heartfelt thanks for how Age Well has made their life better. Even if indirectly, I know I'm making a difference for aging Vermonters through my work at Age Well and for that I am grateful.
I believe in the Age Well mission, the impact and difference we make in people's live. The organization's steadfast purpose coupled with a strong commitment to community makes it a fantastic place to be a part of, whether it's through volunteerism, or work.
We all deserve to have the resources we need to live as fully as possible. I love supporting our volunteers who give so much of their time and energy to helping older Vermonters live well!
I am so proud to work in an organization that exemplifies its commitment to Older Vermonters every day. As Age Well's Nutrition & Wellness Director, I believe it is so very important that people have healthy, nutritious food options to support their personal health management and lifestyle choices. I feel fulfilled every time I hear of an older Vermonter that has accessed services through Age Well's assistance and then to learn how those services enabled them to truly embrace aging and continue to participate in their community!
Working with older adults is my passion and I feel so fortunate to be able to support our community through my work with Age Well. I'm inspired every day by the dedication of our team and the resiliency of the older Vermonters that we serve. I'm proud of the work we do to help our clients reach their goals and age with confidence!
My job is to tell people all over Vermont about the amazing services that Age Well provides and the positive impact it has on the people we serve. I know every day that I am making a big difference in the life of an older adult. It's poetic justice that I get to do what used to get me in trouble in school — talk a lot!
As a 20-year fundraising professional, I have worked on behalf of organizations that serve both children and our aging population. People often ask me, 'How do you ask people for money, isn't it difficult?', my response is always the same – it is only difficult if you are not passionate about the cause and the beneficiaries of your ask. I have been extremely fortunate to work with people and organizations that truly make a difference to those who need us most in our community and I feel lucky to be a part of something that is truly life changing.